Geography
Geography Long Term Curriculum Overview 2021-2022
Geography Progression Map 2021-2022
Geography Intent, Implementation and Impact Statement 2020-2021
Home Learning Links
History
History Long Term Curriculum Overview 2021-2022
History Intent, Implementation and Impact Statement 2020-2021
Year 3 - Ancient Egyptians
In Year 3 we have been learning about Ancient Egyptians and part of our homework project was to create Canopic Jars! We have them on display in school. Great work Year 3!
Galleries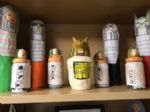 Y3 - Ancient Egyptians
Year 2 - History
2G are fact finding about Queen Elizabeth II in books and on the internet - a busy start to the week!
Galleries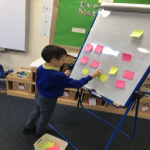 Year 2 - History
3K - History
Page 1 -
showing articles 1 to 3 of 3