School Meals
All children in Reception, Year 1 and Year 2 are provided with a free school dinner every day as part of a government initiative (Universal Free Meals) to provide infant school aged children with a varied, healthy nutritional meal that will provide the right amount of energy to ensure that children work and learn better in the afternoons.
Wisepay is now available for all school meal orders - Please see here for more information

- Bishop King School code: 41987133
The meals are prepared and cooked in our purpose-built kitchen and all meals comply with the Food Standards guidelines set by the Government. The menu is a three-week rolling menu which will be changed twice a year.
We take on board feedback from the children in respect of their 'likes' and 'dislikes' and, where possible, make tweaks to the menu to ensure a high take-up.
We hope that every infant school aged child will take up this offer of a free school dinner, which will save parents on average £450 over the year (which is the cost of providing a packed lunch from home).
In anticipation of children in these year groups taking advantage of a free hot dinner, an Option 1 Meal will be provided for every child in Reception, Year 1 & Year 2. If your child would prefer the Option 2 (Vegetarian choice), please let the school office know so that the order can be changed.
Children with special dietary requirements can be catered for, so please ask at the school office and our Chef will be happy to discuss this with you.
Summer Menu 2021 - Term 5
Week 1 - wb 19.04.21 and 10.05.21
Week 2 - wb 26.04.21 and 17.05.21
Week 3 - wb 03.05.21 and 24.05.21
Find out more about Free School Meals at Lincolnshire County Council's website.
Did you know we have a school milk scheme? Click here to find out more
Packed Lunches
Vegtastic 60 Second Lunchbox Hacks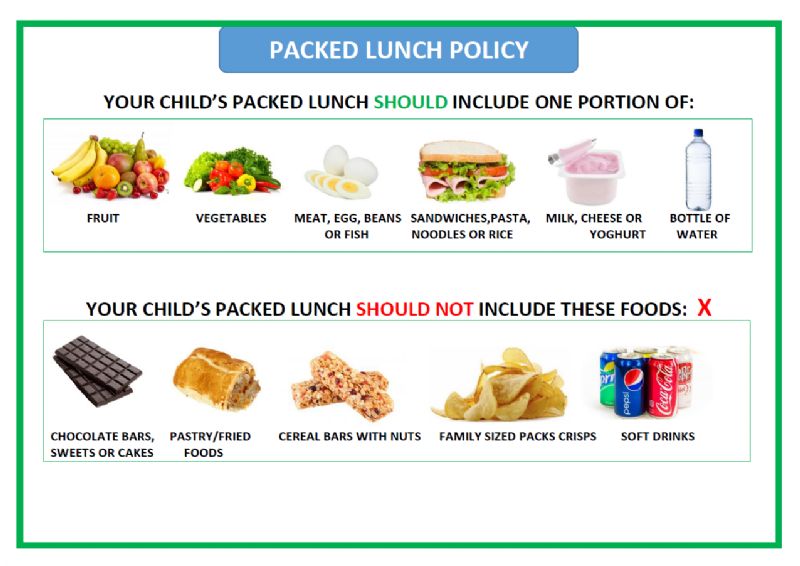 Please do not send chocolate bars for snack time; healthy snacks only.
REMINDER: Frubes are not permitted in school due to a recent serious incident.