6F have enjoyed learning about classification today. We introduced the topic by classifying sweets and then applied this to our topic 'Living Things and Their Habitats' by creating a classification key for leaves, which we had carefully selected from the woodland walk. Great work, 6F!
Galleries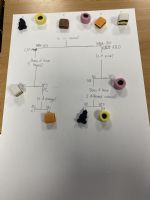 Classification
6F have received their certificates today as they have completed a 10 week DARE programme learning about drug and alcohol abuse. They have learnt about the different types of drugs and how to stay safe. They also discussed hate crime, what this means and how to report incidents. Now they all know how to stay safe!
Well done, 6F!
Galleries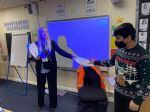 DARE
6F have enjoyed learning about traditions from Bulgaria to celebrate World Hello Day. We have made traditional Bulgarian food, looked at famous artists and replicated their work, located Bulgaria on a map and found out information about the capital city, climate and surrounding countries. We also had a go at playing Bulgarian music. We've had so much fun!
6F have enjoyed their gymnastics PE lesson this week. They have been learning about different types of balances, jumps and transitions on and off apparatus. Great work, 6F!
Galleries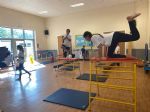 Gymnastics6F
6M had a brilliant time attending the Farmhouse Kitchen event at Lincolnshire Showground where they participated in making porridge, cheese and bacon muffins and omelettes. They learnt about the importance of having a good breakfast and the journey food takes to get from the field to the fork. We hope they have enjoyed making omelettes at home with the free eggs they were given!
Galleries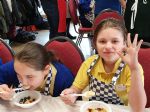 Farmhouse Kitchen