Equality and Diversity
Global Learning Long Term Overview 2021-2022
Erasmus KA2 Culture, Curriculum and Communication 14th June 2021 Staff Training
Global Learning Monitoring:
International Schools Award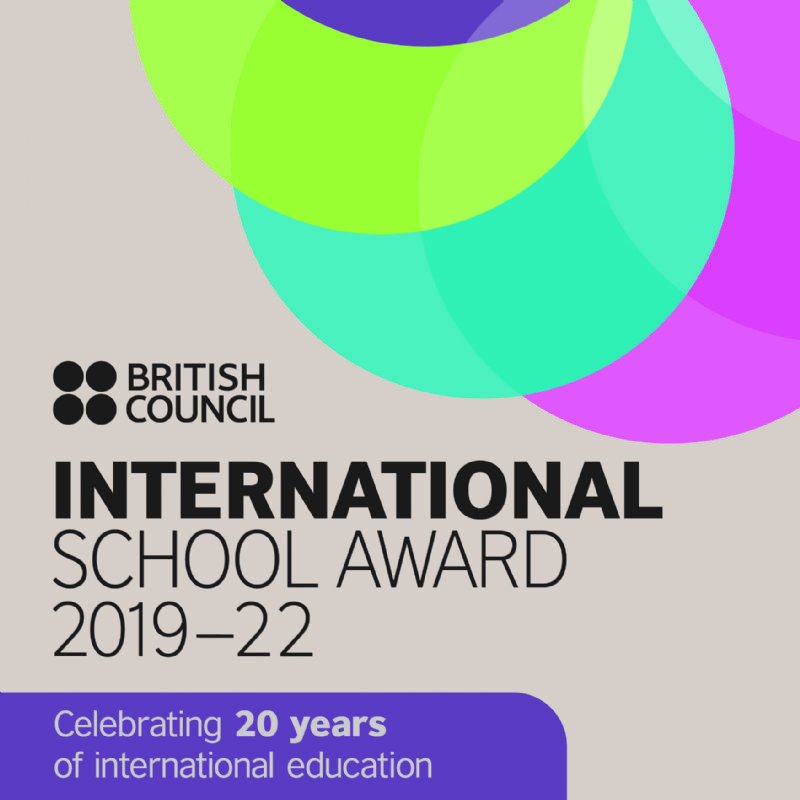 Fantastic News! - We have successfully gained re-accreditation of our International School Award 2019-2022!
This involved us providing evidence to show that our international ethos is integrated in all areas of learning, alongside completing a range of International projects. We received some really positive feedback from our external assessor.
The collaborative activities all work well the first two really helping to answer some of these bigger questions for pupils, which your curriculum thrives upon.
Your third activity linked with the Polish schools gives a real opportunity for those pupils in Year 5 to have a purpose for writing but also to be able to verbally explain to visitors - a very enriching activity for all involved. Well done for being able to access KA1 funding to develop French language teaching this will hopefully have a long term benefit and although you explain that next year there will be more cultural aspects it can only be assumed that the topics covered will have explored some of the cultural similarities and differences.
Your celebration of your joint heritage and your use of World Book Day are empowering for the different groups within the school and that confidence building and inclusive element will last longer than the activities. It is great that you have also been able to involve your school and wider community.
Your final activity really builds on the understanding you would have developed whilst being a GLP Network school and is one that pupils really embrace, again good use of literature to create a more cross curricula feel to the activity and that the pupils were able to promote Eco School.
You have worked hard to continue with your ambassadorial role following on from GLP and this will have been a great help to the other schools in your Erasmus project.
The perspective obviously permeates your school , through the appointment of multilingual teachers to the recognition and respect you give your whole school population and your encouragement to develop critical thinking through the P4C. Good luck with the second year of your Erasmus project and keep giving your pupils a real sense of the extended world. Congratulations to all involved!"
Page 1 -
showing articles 1 to 5 of 43
NEXT
Music from around the World
Our Polish friends have written to us again!!!
World Water Day
Celebrating our wonderful hertitage and supporting our children with English as an Additional language - E-pens
National French Day 2022
Page 1 -
showing articles 1 to 5 of 43
NEXT