World Hello Day is celebrated on the 21st November every year. At Bishop King it is an important day in our school calendar. It focuses on bringing people together through using language and communication to break down boundaries and resolve conflict. We use it as an opportunity to not only learn about new cultures but celebrate our diverse community.
Galleries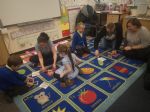 WorldHelloDay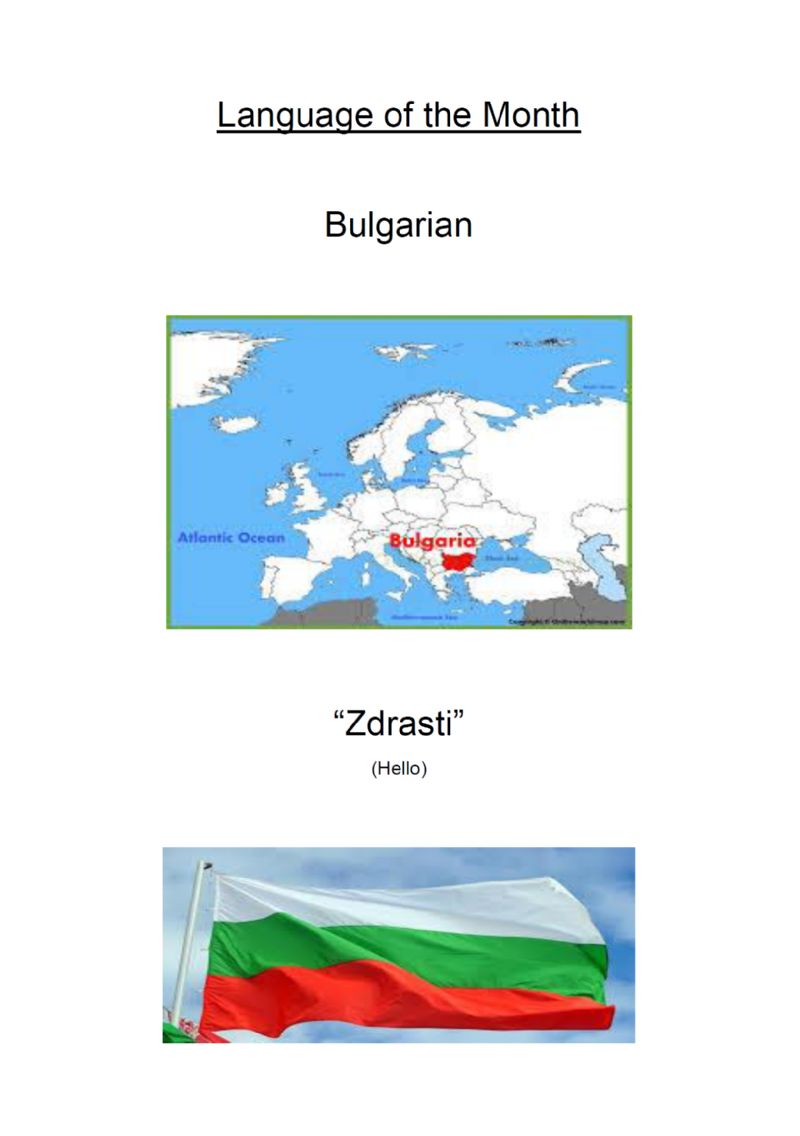 For our 'Language of the moment' programme in school we are learning how to say hello in a new language. We also look at a map and the flag of that country, and ask speakers of the language to teach us more words.
Think Globally, Act Locally.
The aims of this project were to increase awareness of current environmental issues. Through a range of activities, the children have developed an understanding of ways they can help the environment as individuals, as a school, in their community and throughout their home life. Therefore broadening the children's knowledge and understanding of current global environmental issues and hopefully encouraging the children to think more about their own carbon footprint. The project started on World Environment Day on the 5th June 2019 but will continued well beyond the planned month of June. It has definitely been seen as a turning point for change throughout the school with all staff members and children making small changes in their everyday lives. We have been so inspired by the work completed that we are now applying to become an Eco-school. Finally through developing their geographical awareness of issues facing different parts of the world they will develop as Global citizens.
Galleries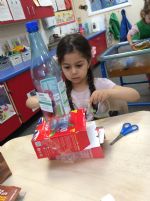 Environment Project
02/05/2019 - Four members of staff travelled to Elblag in Poland as part of the Erasmus KA2 project 'Culture, Curriculum and Communication'. During their trip they took part in lessons, learnt about the Polish key text for the project 'The Baker Boy', visited a museum to find out about Polish local culture and traditions, were provided with the opportunity to practise some Polish and carried out risk assessments in preparation for our children travelling over in May.
21/01/19 - This week we welcomed teachers from our 3 partner schools in Elblag Poland as part of the project 'Curriculum, Culture and Communication'. During their time with us they listened to a presentation about the school and enjoyed a lengthy tour, during which they spoke to children and staff in detail about school routines, environment, curriculum and behavioural expectations. They were incredibly impressed by all aspects of our school, particularly pupil behaviour. The children who originate from Poland very enthusiastically took the lead and confidently spoke to the teachers, in their home language, about school life.
Over the next two years Bishop King is involved in a really exciting project with St Peters at Gowts Primary School, Monks Abbey Primary School and three Primary schools in Elblag, Poland. The project is entitled Culture, Curriculum and Communication and involves teachers and children from the Lincoln schools travelling to Poland. Today, 10th January, the children from all three Lincoln schools, who will travel to Poland this year, spend the afternoon getting to know each other and preparing for the Polish teachers visit on the 21st January. They took part in 'getting to know you' activities, made International Ambassador profiles and created Lincoln Castle fact files for the Polish teachers to use during their visit to the castle.
Galleries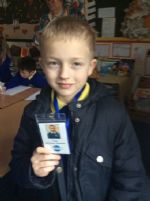 Curriculum, Culture and Communication
This week we hosted some children and teachers from Poland as part of our Erasmus KA2 project 'Culture, Curriculum and Communication'. Our children and Polish visitors had a fantastic time visiting Sherwood forest to learn about Robin Hood, walking to the South Common to draw the Lincoln Cityscape, making collaborative flags based on both National flags, working in pairs to make comic strips and completing lots of team building games.
Galleries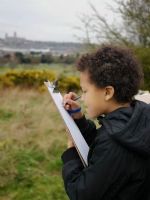 Polish Visitors