Maths
Foundation Stage Maths Medium Term Plan
Foundation Stage Maths Long Term Overview 2021-22
Maths Intent, Implementation and Impact Statement 2021-22
Useful Links
6M - Compound Shapes
6M have been using concrete apparatus and pictorial representations to help work out the area and perimeter of compound shapes.
Galleries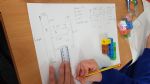 6M - Maths
5T - Archery and Addition
5T have been trying out Archery with an added challenge of making numbers by adding up the score.
Galleries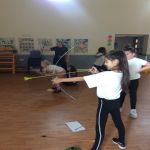 5T - Archery
2G - Number Bonds
2G have been using concrete resources to support learning number bonds while we independently create number sentences.
The planting was done on WOW day and the produce is now growing!
Lettuce, radishes and cauliflower. There are Poppies growing in the taller pots, above Daffodils ready for the Spring.
Galleries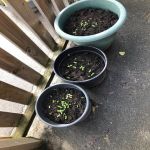 Number Bonds
Page 1 -
showing articles 1 to 3 of 3